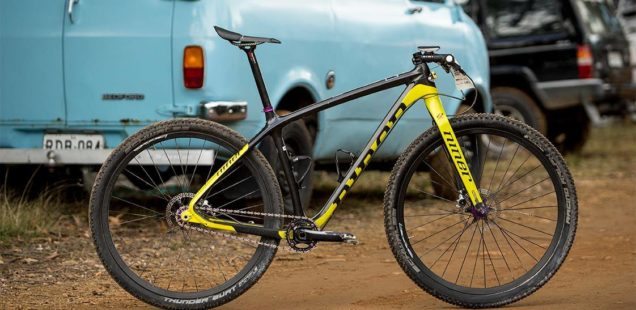 The Lowdown on Single Speed Mountain Bike Frames
Many first time single speeders found the passion by converting a traditional mountain bike to single speed. Once you're hooked though, it's time to look for a frame that is built for the purpose. Through this post I'll give you a run down of what makes a good single speed mountain bike frame and the options you should consider when choosing a frame.
At this point it's worth noting that a single speed mountain bike frame is also perfect for use with an internally geared/planetary hub as the same problem of chain tension must be addressed.
Benefits of a Single Speed Mountain Bike Frame
For most single speeders, the point of buying a purpose built single speed mountain bike frame is to remove the requirement to run a chain tensioner and to avoid the limitations that come with magic gear ratio. This gives you:
freedom to choose any gear ratio you want,
reduced weight,
a more reliable drivetrain,
longer drivetrain life,
a much cleaner looking bike.
This is just one man's opinion, but to me the only reason why you wouldn't use a proper chain tension method is a lack of funds.
Single Speed MTB Chain Tension
This may be confusing – I just said that you don't need a "chain tensioner", yet here I am talking about chain tension. In the single speed world, a chain tensioner is the name given for the thing that hangs from your derailleur hanger to tension your chain when no better method exists.
All single speed mountain bike frames require a method for adjusting chain tension, as all bicycle chains will eventually stretch regardless of how well you maintain them.
When it comes to single speed specific MTB frames, you have four main options for adjusting chain tension. I have covered these methods more generally in my Single Speed Conversion Guide, but here I will review the pros and cons of each method, specific to mountain bikers. It's important to mention that in my opinion, there is no "best" method of chain tension for single speed, just different options depending on your needs.
Horizontal Dropouts and Track Ends
Pros:
No moving parts
No creaking
Will last a lifetime
Typically the lightest option
Cons:
Can be tricky to get the wheel straight and adjust tension
Poor frame designs require the disc brake caliper to be removed to allow rear wheel removal
Can require a chain tug or a bolt on rear hub to stop the hub from slipping forwards
Frame geometry changes as you adjust rear wheel tension
Ideal for: Bikepacking
Eccentric Bottom Bracket (EBB)
Pros:
No trouble getting your single speed wheelset straight
Rear wheel drops in and out using quick release lever, good for racing
Easy to use with disc brakes
Many EBB frames come with a derailleur hanger in case you change your mind on this whole single speed thing
Cons:
As the bottom bracket is eccentric, it can affect your frame's geometry by raising or dropping your bottom bracket more than you may want
Some eccentric bottom brackets can creak like there is no tomorrow, on others this isn't an issue
It's something else to maintain, which means removing the cranks, removing the bottom bracket, then servicing the EBB
They can seize – remember to use anti-seize. Using grease can cause the EBB to slip.
Some EBBs can slip in the frame
Though uncommon, the EBB shell can ovalize, making your frame useless
Ideal for: XC racers that need to be able to drop their wheel quickly with a QR lever
Sliding Dropouts, Paragon Sliders and Swinging Dropouts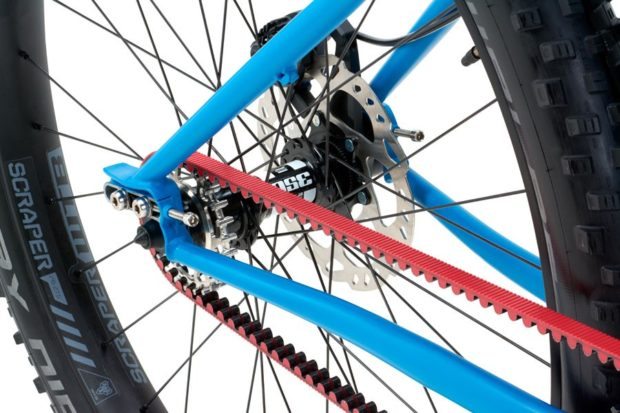 Pros:
No troubles with adjusting rear wheel
Trouble free wheel removal
Uses a quick release axle
Perfect for use with disc brakes
Often sliders will come with a derailleur hanger in case you choose to convert to a 1x drivetrain
Cons:
Frame geometry can change as the wheelbase changes with wheel tension
Similar to EBBs, slipping can be an issue
Creaking can also be a problem
Depending on the dropout being used, finding spare parts may be a problem
Ideal for: Weekend warriors who need to take their wheels off to fit the bike in the car
Eccentric Dropouts
Pros:
Clean look
Typically less slipping than EBB or sliding dropouts
Cons:
Less tension adjustment than other methods, meaning you may have less options for gear ratios
Requires bolt on axle or QR end cap to be unscrewed to remove the wheel
When changing chain tension, readjustment of disc caliper is often required
Ideal for: Bike geeks (like yours truly) that want to try a new method of chain tension
Frame Material
There's already some great info on Wikipedia about bicycle frame material so I won't go too deep here. Most single speed mountain bike frames are built to either be hardtails or full rigid. With this in mind, most riders opt for materials that have more "give". For a MTB frame, you are most commonly looking at the following:
Steel
Steel was once the most commonly used material in mountain bike frames. High-tensile steel is a good, strong, long-lasting steel, but it's much heavier than the more high-tech alternative, chromoly.
Chromoly is lighter and strong. When it is butted and shaped to remove excess weight, it can deliver a frame that is reasonably light and will last through years of heavy use. Chromoly comes in many blends but in general is both responsive and offers good flex while maintaining its form.
You are more likely to bend a steel frame than crack it, one huge benefit for the bikepacking or touring crowd as a traditional welder can get you out of trouble.
Aluminium
As the price dropped, aluminium became a common material for many road and MTB frames. It's light, strong and stiff. Combined with quality frame design it can provide a solid ride for climbing, or lively handling in tight situations. Today's hydroformed aluminium frames not only look great, they can perform much better than those of yesterday.
For years, aluminium was the material of choice for XC racers. Aluminium frames do have their negatives though, if it's going to fail, it will likely crack and rare scenarios this can be catastrophic.
Titanium
Titanium, commonly referred to by mountain bikers as "Ti", is a step up from chromoly for those with the budget. Lighter than steel but every bit as strong, this pricier metal is often used on custom cross-country single speed mountain bike frames. Ti has a lot of flex but managed to do so while maintaining its shape – perfect for a full rigid MTB.
Carbon Fiber
Although expensive, carbon fiber is light-weight, corrosion-resistant and strong. Given it can be formed into almost any shape desired carbon fiber offers the ability to fine-tune the frame to be strong where it is needed, while allowing flexibility in other areas where it can create comfort.
While these carbon composite materials can be lightweight and strong, they have much lower impact resistance than the other materials listed above and are prone to damage or failure if crashed badly or dropped in an unfortunate way. Not only can cracking and failure result from a big bail, it's not uncommon for a new carbon frame owner and home mechanic to damage a new carbon frame by over tightening or improperly installing components.
Wheel Size
Similarly to religion and politics, wheel size is best not discussed among mountain bikers. Single speeders however, do have some important considerations here. In my single speed conversion guide I discussed single speed gear ratio and gear inches. Explained briefly:
gear ratio is the ratio between your chainring and your rear cog, while
gear inches combine this gear ratio with wheel diameter to calculate how far your bike will travel for one revolution of the crank.
Why is this important when choosing a single speed mountain bike frame? The exact same gear ratio on a 26″ single speed MTB will be easier to pedal than on a 29″ frame, but the 29er will travel further for each pedal crank you put in.
With that aside, you are down to the age old MTB wheel size debate. Smaller wheels are typically more fun and easier to throw the bike around, while larger wheels are more like a steamroller once you get going. For a single speed spin on MTB wheel size, I'll send you over to Steve Z's trail test.
Single Speed MTB Frames by Discipline
Cross Country Hardtails
Most options exist in this category and they range from cheap to custom. It's impossible to name them all, but I'll do my best to show you my favorites, breaking it up into budget categories.
Ironically at the cheaper end of the market, the best way to get a budget single speed frame is to buy a complete bike, or score the frame second hand. Even at the higher end of the market it's not uncommon for a great frame to only be available as a complete bike, but buying complete or second hand and upgrading never hurt anyone, especially for the right bike.
Take the categories below with a pinch of salt – pricing does change regularly, but as a general rule the frame should cost you within the price ranges specified.
Budget – Sub $500
Mid-Range – $500 – $1000
High-End – $1000 and Up
Single Speed Fat Bike Frames
All Mountain/Trail
Dirt Jump/Pump Track Hardtails
Check our our Best Pump Track Bike Setup article for more info on dialling in your single speed pump track bike.
Full Suspension Single Speed Frames
I'm not recommending going down this path for anything other than DJ/slopestyle, but if you're interested in the some options, here are some that I'm aware of that do not require a tensioner.
Still Don't Know What Single Speed Mountain Bike Frame Is for You?
Maybe reading our comprehensive Single Speed Conversion Guide will help to explain things a little better. Failing that, get on board the MTBR forums and ask the very helpful single speed community or feel free to ask us on Facebook or Twitter.

Explore more trails and ride in style with our limited edition Ride More Bikes t-shirt.
Only $26.95