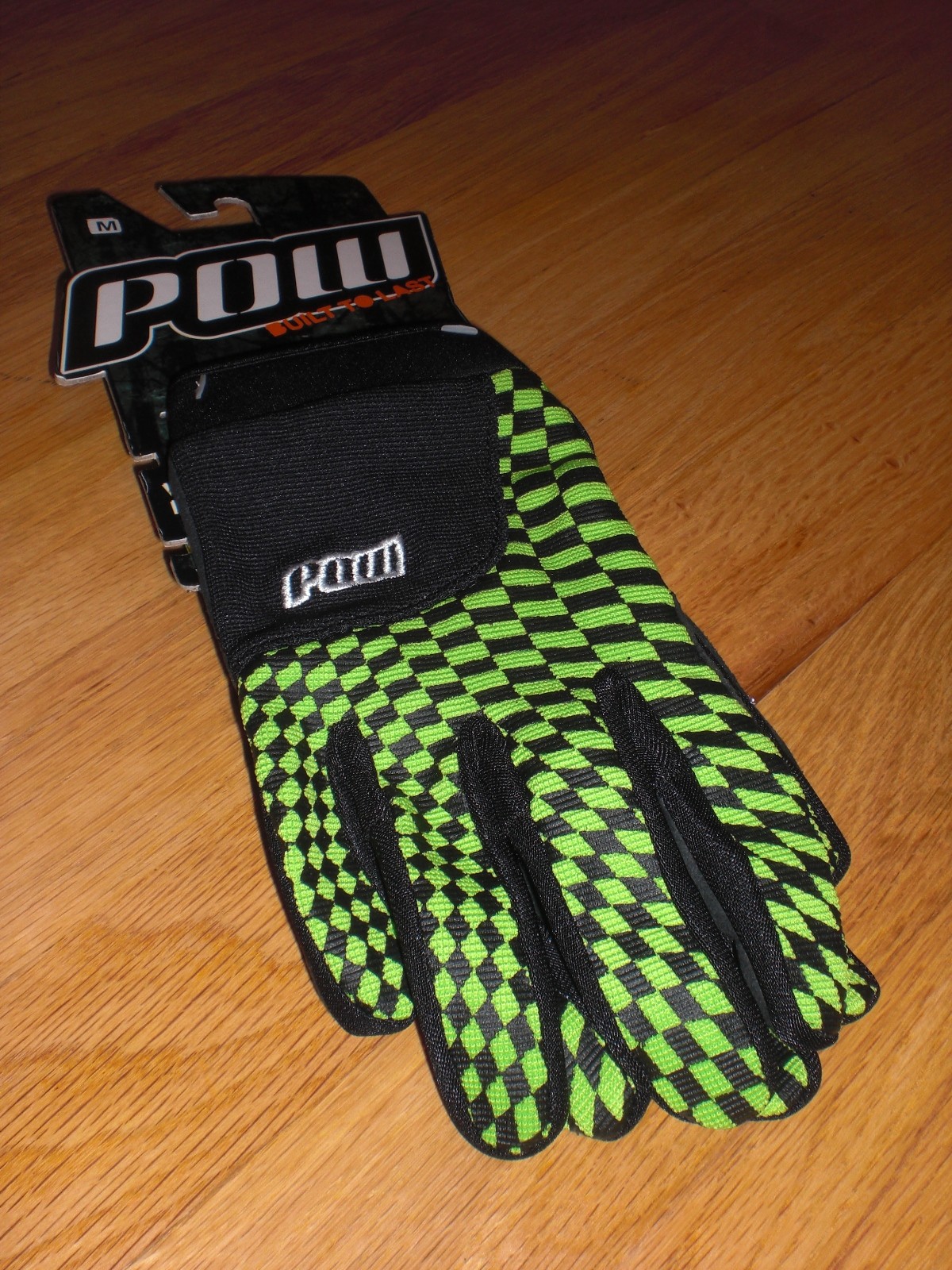 POW Slick Gloves
I made a long overdue overdue JensonUSA order the other day and managed to pick up a pair of POW Slick Gloves for $16!
The POW Slick Gloves are made from corded nylon and a product called Clarino™, which in this application is a high-quality synthetic leather that imitates suede. Designed to be durable and breathable, the surface is soft and pliable with the aim to repel wind and water.
When I first wore these gloves I was pleasantly surprised. My wrists are relatively small while my hands are fairly typically sized. With basically every other pair of gloves that I have owned, the hook and loop cuff used to tighten the glove needs to be "overtightened" to fit my small wrists. The POW Slick gloves however, fit perfectly on both my hands and around my wrists. Big positive for me!
What disappointed me about these gloves is the excess hook and loop on the cuffs, and the square corners of its cut. After wearing the gloves for a quick ride to the village and back (around 8km), not only was I mentally irritated by the slightly painful and itchy state of the gloves, my wrists were physically irritated, sporting redness from the hook and loop.
I later trimmed the excess hook and loop on one of the gloves , ensuring that the corners were cut "round" as opposed to the sharp straight corners that they came with. Sure enough on my next ride around the block, one glove was super comfortable, while the other was an itchy mess.
After trimming the other glove though, they are super comfortable. Trimming the gloves was an easy fix, but honestly I was a bit disappointed by the need to do this. How many people buy a pair of these gloves, only to wear them half a dozen times and throw them out because they are uncomfortable?
POW markets the Slick glove as "ultra light weight" and they aren't joking. They are certainly a Summer glove – riding to work on a 0°C morning left my fingers in a "burning" state by the time I was at work, however using them for laps at Galbraith Mountain on a 10°C day and they were great. When the day is warm enough, you really forget that you are wearing these gloves – something I really like.
I am noticing a small amount of wear on the thumb area after only 4 hours of use, but it's nothing to be concerned about at this stage.
My first impressions of these gloves so far is that if you can find them for cheap enough, they are a worthwhile purchase. Given the fact that you'll need to trim the gloves yourself to make them comfortable enough to actually wear I'd pick a different glove to pay full price for.
Pros:
Great fit for those with smaller wrists
Light weight and super thin
Look great
Cons:
"Lazy" workmanship
No fingertip silicon, although the product is advertised with this
For more information on POW Gloves, take a look at their website at www.powgloves.com.

Explore more trails and ride in style with our limited edition Ride More Bikes t-shirt.
Only $26.95