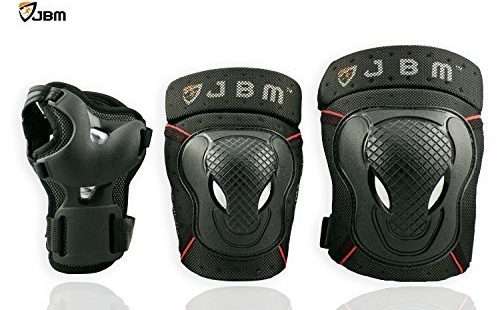 Our Best Picks – 7 Best Knee Pads of 2017
Protective gear is a must if you intend to participate in any kind of sport, including mountain biking. Your knees are very vulnerable when you ride a bike and a bad fall can easily cause anything from scrapes to shattered knee-caps. The best mountain bike knee pads will offer some measure of protection. When you look for knee pads, you want something that's lightweight, flexible, and secure to ensure they don't fall off while peddling. There are a number of options available in the market, but we've mentioned some of the best ones here:
POC Joint VPD Knee Protector
This particular set is considered one of the best mountain bike knee pads available in the market. They're not at all bulky but they offer substantial protection to your knees so you won't need to worry about serious injuries if you take a fall. The bands that secure the pads in place aren't too tight but you can be certain they won't move during the ride.
 JBM BMX Bike Knee Pads
These pads offer more substantial protection when compared to the POC Joint protectors. The knee caps protectors are made of hard-shell plastic but held in place by breathable but secure materials. This ensures your knee pads are flexible but offer good protection in case you fall on a hard surface.
 Fox Racing Launch Pro MTB Knee and Shin Guard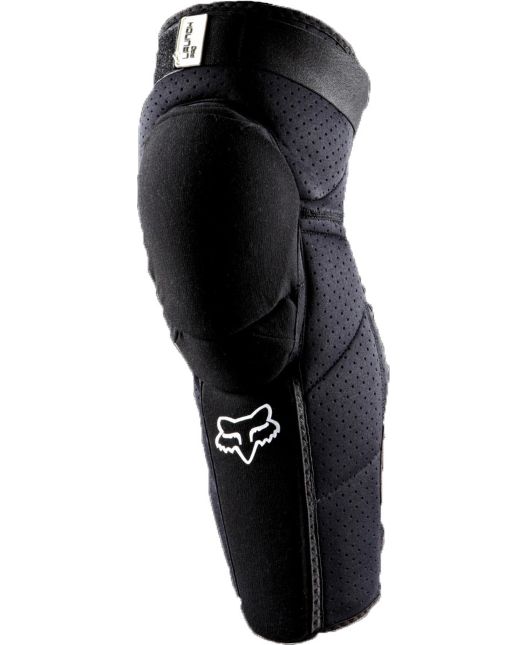 If you're into downhill mountain biking, The Fox Racing Launch Pro is the best mountain bike knee pads for you if you want flexible protection and breathable fabric. The material is held in place by the tension in your muscles so it will take some time to get used to it, but once you do, they're the most comfortable pads you'll ever wear.
 Triple Eight ExoSkin Knee Pad
The Triple Eight ExoSkin Knee pads are durable and affordable, which makes them an ideal choice for beginners who're just getting into the sport. They have foam padding along with Kevlar protection on the knee so you won't compromise on safety. They might not be as durable as some of the more expensive options, but they're a good beginner's set.
 Dainese Hybrid Knee Pads
If you want superior impact protection without compromising on flexibility, this option is right for you. The knee is protected by a hard-shell plastic plate that offers protection against pressure, which is essential in rough mountain terrain. The material is breathable and offers 4-way stretch so you won't feel constrained when you are riding your bike.
 Alpinestars Alps 2 Knee Pads
These are lightweight and offer excellent performance. They're flexible enough not to hinder your riding experience but resilient enough to protect your leg and knee from damage if you do take a fall. They have a compression fit, top and bottom elastic straps with Velcro for the right security, and silicone printing inside to keep the pads in place when you are in motion.
It will take some trial and error because different riders have different preferences when it comes to knee pads. You'll eventually find something that fits and the options mentioned above are a good place to start.

Explore more trails and ride in style with our limited edition Ride More Bikes t-shirt.
Only $26.95