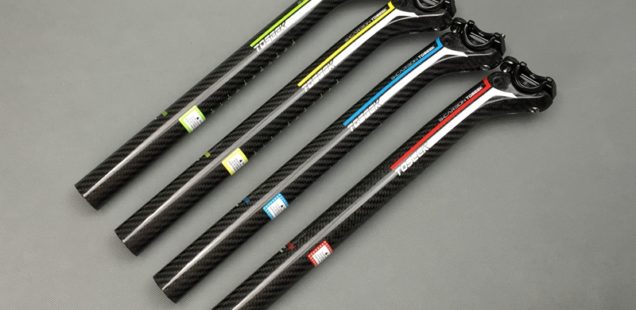 Finding the Best Mountain Bike Seatpost for Your Riding Style
A seatpost is a small but sturdy tube that connects the seat to the basic bicycle frame. This post is adjustable and ensures that one bike can be used by multiple users. You can also adjust the seatpost for the terrain and accommodate your riding style. Once you determine what height and angle is comfortable for you, your ride will be much smoother and you'll perform better on the bike.
Factors You Should Consider
When you shop for seat posts, you should consider the dimensions as they will help you determine the best mountain bike dropper seatpost fit for you. The dimensions will include:
Diameter of the Post –The seatpost should fit into the bike frame and it should be of the right diameter. This can be different on different bikes; so before you shop for the seatpost, measure the mount on your bike to know the right size. The most common diameter is 27.2mm but your bike might need 21.15 or 35mm.
The Length of the Post – Length is a very important concern if you intend to ride your bike over different kinds of terrain. If your seatpost length is not adjusted according to the terrain, you're likely to injure yourself severely. Mountain bikes typically have taller seatposts, which are better suited for cross-country or uphill rides.
You will need to adjust the post to a lower height for downhill rides to minimize the chances of groin injury. These attachments are available in lengths ranging from 70mm to 400mm. Make sure that the post is just the right height for your requirements because a post that's too short or too tall will only cause injury and destabilize the bike.
The Setback –Not all seatposts have setbacks but some bikes need them. If your seat is too forward with a regular seatpost, you will need a post with a slight curvature or bend at the very top of the post. This will ensure the seating position is comfortable and that it will counteract a vertical seat tube.
A setback will ensure you use your hamstring and quad muscles more often when you ride your bike. This should be considered carefully because if the setback is too steep, you won't be comfortable during the ride and will strain your muscles.
It's important to purchase a good quality seatpost of appropriate height and length, even if it costs a little more than you anticipated. Low-cost posts allow limited adjustments and have basic design and materials used. They won't cost more than $50 and are perfectly functional if you choose the right size. However, you might have to replace them more often if you wish to ride more. A high-quality post made from good materials and with better features will cost around $100 and can be a wise investment for your comfort.
Finding the right seatpost is essential if you want a comfortable and efficient ride over different terrains. These tips will help you purchase the best mountain bike seatpost.

Explore more trails and ride in style with our limited edition Ride More Bikes t-shirt.
Only $26.95