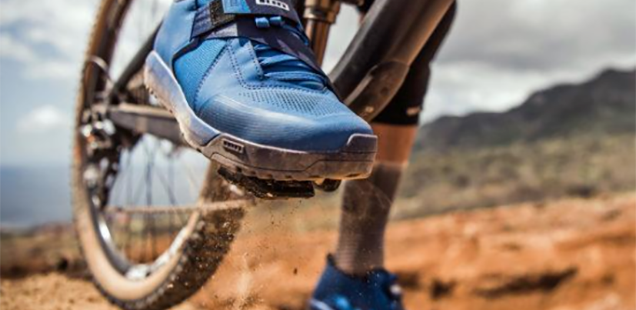 Choosing the best pair of mountain bike shoes
When it comes to picking the right kit for mountain biking, there are few things more important than your shoes. There are plenty of moments when your two sole points of contact with your bike will be your hands and feet. That means that you can't afford to invest in an unreliable choice of footwear. There's a bewildering array of potential choices on the market. For beginners especially, choosing the right shoes isn't always an easy task. That's why we've put together this handy guide to give you some idea what to look out for when selecting a new pair of shoes. We'll tell you:
The two main styles

The ideal choices for beginners

What to look out for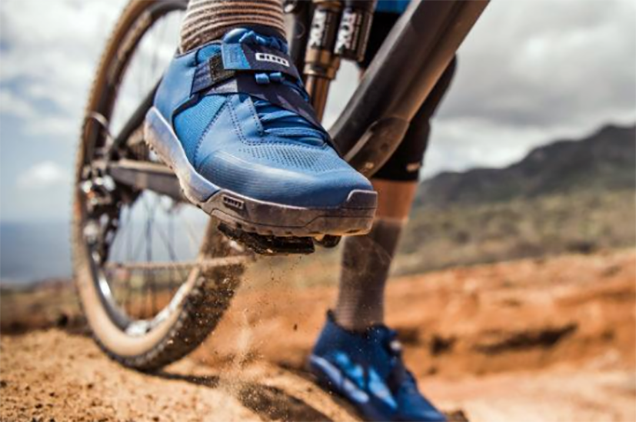 Make Sure You Pick the Right Shoe
The first thing to point out is that there are two key varieties of mountain bike shoes: those designed for flat pedals and those designed for cleated pedals. You will have to decide which kind of shoes to buy depending on the style of your mountain bike. A mountain bike with regular flat pedals can be ridden with any kind of shoes. If you're not planning on really serious mountain bike use, you could happily use a regular pair of trainers. However, a good pair of mountain bike shoes does offer a number of benefits. They are designed with the sport in mind and have padding in all the right places to ensure your feet stay as comfortable as possible. This can make a big difference over long sessions and could be worth investing in.
The other variety of mountain bike shoe is known as clipless. These shoes have been designed to fit bike pedals with a cleat. That means that the soles of your shoes essentially slot over the pedal cleat, connecting you with your bike. If your bike has these kinds of pedals, it's worth investing in the right shoes as it can be awkward trying to ride it with flat pedal shoes. Clipless shoes are generally considerably stiffer than regular shoes and aren't really ideal for anything but mountain biking. If you expect to spend a lot of time off your bike, these shoes may get pretty uncomfortable. And it's best for beginners to get to grips with mountain biking while using flat shoes, as it's easier to detach from your bike if need be.
Summer is the time for mountain biking
As far as weather conditions go, most shoes are designed with the fair assumption that you'll be doing more cycling in Summer rather than in Winter. The result is that they are designed with a lot of ventilation to keep your feet as cool as possible and remove any sweat. Obviously, this makes for a pretty cold shoe in Winter. There are specific Winter shoes on the market at the moment, but unless you're really looking to cover all your bases, it may not be worthwhile spending the extra money.
As with any pair of shoes, the fit is crucial. Given the amount of work that you can expect to put your shoes through, any pressure points or weak spots are bound to produce problems eventually. Unfortunately, it's not always easy to work out how well a shoe fits at the moment of purchase. You should at least ensure that you get the chance to try on a shoe and see how it fits before you buy it.
And that's our complete rundown of everything you need to know about selecting the ideal pair of mountain bike shoes. As long as you take your time and assess your requirements, you should have no problem finding the ideal pair. Just make sure that you try before you buy, and you'll be set for some great riding in the future.
About the author: William Benetton is a traveler, writer and blogger.
He loves writing on many kinds of sport and tourism. He has recently launched his own project vuelta.club

Explore more trails and ride in style with our limited edition Ride More Bikes t-shirt.
Only $26.95