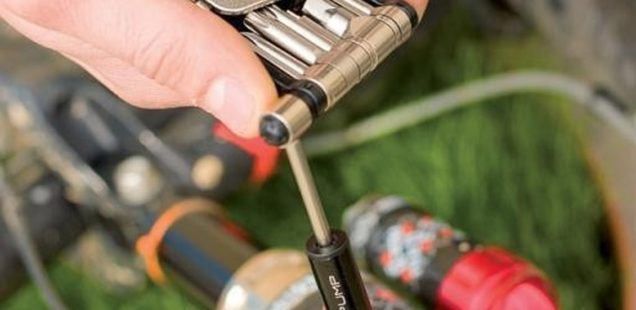 The Best Mountain Bike Multi Tool
When you ride a bike in a rough terrain, there's always a chance that something will malfunction or come loose. While mountain bikes are made to be resilient and can withstand a considerable amount of wear and tear, they can develop problems that need emergency repairs while you're on your ride. In such cases, you need to call in your support team or deal with the problem yourself. If you choose the latter, you need the best mountain bike multi tool you can possibly have.
What is a Mountain Bike Multi Tool?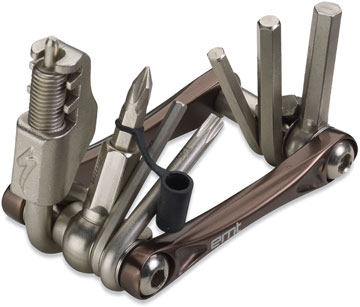 A multi tool is similar to a Swiss Army knife and consists of a number of small tools that can help you repair your bike in case of emergencies. They're not very heavy or bulky so you can easily carry one of them on your person during the ride. You need something that's reliable, efficient, and doesn't have any unnecessary frills and features.
Experienced cyclists recommend that you purchase a tool that will allow you to completely strip down the bike if needed.  It should also have all the Allen or Torx keys required to repair modern bikes. You will also need screwdriver heads, chain tools, and other such tools in your kit. If you know how to use the multi tool well, you'll be able to repair almost every problem that doesn't require a replacement part.
The Best Mountain Bike Multi Tool Options in the Market
While multi tools are essential, not many new riders know which ones they should purchase. There are a large number of options available in the market and that can confuse the most experienced rider as well. Here are some options for you to consider:

This particular German brand has been around since 1921 and everyone knows that German tools are some of the best in the market. This particular tool has a Shimano chain pin and a tool that allows you to spread the brake pads apart. Along with that, you get a set of 18 versatile tools that can be very handy in a dire situation.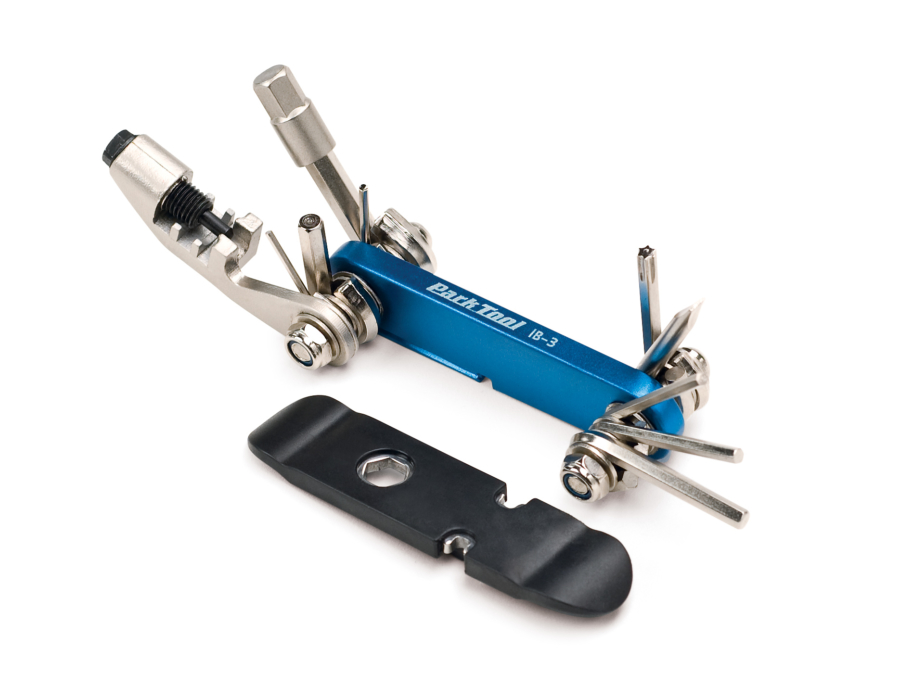 Park Tool has a solid reputation in the tool manufacturing industry and always manufactures good quality products. In this compact and light-weight set, you get 2mm to 8mm Allen keys, T25 bit, flat-head screwdriver, etc. Essentially, this has everything you need to repair your bike on road in a very simple package.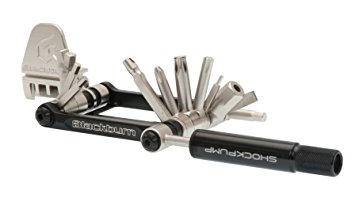 One of the standout features of this particular tool kit is an integrated shock pump that will allow you to pump some air into that rear shock when you need it. Along with this unique feature, you get 16 other tools that include Allen keys, spoke wrenches, screwdrivers, etc. This is a great tool to have on hand when you're riding.
A multi tool can be a lifesaver and help you get back on track, so every cyclist must have one in their kit. The best mountain bike repair kit will help you, especially if you're in a remote location.

Explore more trails and ride in style with our limited edition Ride More Bikes t-shirt.
Only $26.95